Get Started with REDTIENDA GOLD Directly to Create an Online Store that Really Sells!
"Enjoy all the benefits from start and save money"
Start directly with REDTIENDA GOLD to save money and get the full version of redtienda right from start with all the powerful features such as unlimited products, your own domain, and the ability to accept payments directly online so you can create a professional online store that really sells!
You have probably already seen how easy is to use redtienda to create and manage an online store for your business. We are very proud of both versions of redtienda. REDTIENDA LIGHT is excellent to start with but it does have some limits.
With REDTIENDA GOLD you will overcome those limits and additionally get several benefits so you can create a full-blown more professional online store right from start. That can save you a lot of time and it will facilitate the way you do business on the Internet.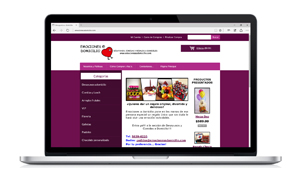 The most successful redtienda stores use REDTIENDA GOLD. And it is easy to understand why. A professional online store sells more! As a matter of fact, our studies show that REDTIENDA GOLD stores in average get 15 times more visitors than LIGHT stores, and a stunning 30 times more online orders!
You can get started here directly with REDTIENDA GOLD and save money at the same time! Payment only with credit card.
Normal price: $37 USD per month, plus a $97 USD one-time setup fee.
HERE YOU PAY: $37 USD per month, plus a $97 $47 USD one-time setup fee. You save $50 USD!
Or you can save even more by paying for the first year directly (select "Yearly" below) and then we will void the ENTIRE setup fee ($97 USD) and also give you 3 months for FREE ($111 USD) – You save $208 USD!
BUENO.COM.BO would not exist if it wasn't for redtienda, the easiest, most complete and powerful platform to develop e-commerce.

Romer Chanez, bueno
In the month of May we managed to close more than 10thousand dollars of sales of our products thanks to the format of REDTIENDA.

Jose Francisco Diaz Jaime, Nails for you
After comparing it with several other providers of the same service, we decided on Redtienda and we do not have any regrets.

Veronica Sanchez, Bio-Terapia
Let's take a look on why you should join the exclusive club of successful REDTIENDA GOLD stores from start, today!
What makes REDTIENDA GOLD worth gold and so special?
Here are all the powerful benefits you get exclusively with REDTIENDA GOLD:

Unlimited Products
Include as many products as you want (no limit) so you can have your entire product catalog online for your customers.
Your Own Domain
Get a much more professional store address (URL) and stronger identity with your own domain www.yourcompany.com

Accept Payments Online
Accept credit cards and/or online payments in your store with 2CheckOut, PayPal, DineroMail, or PagosOnline – learn more.

Exclusive Designs
Use any of the 10 professionally designed themes for REDTIENDA GOLD (and more will come) – see them here + an example.

Web Statistics
Better understand your visitors, their activities, and where they came from, and much more with Web statistics (traffic reports).

Modify Templates
Customize templates to give your store a more unique and professional design – the entire design, the menu, or a particular page.

Manage Your Products
Our advanced product management makes it easy to quickly find and edit many of your products, export them, etc.

Direct FTP-Access
Upload your customizations and additional files to the redtienda server – such as PDFs, videos, images, documents, etc.

A Lot of Storage
Includes 100 Mb of hosting space so you can publish much more material, via FTP or the redtienda store manager.

Professional Emails
You get 10 professional emails using your domain names@yourcompany.com and unlimited forwards (info@ etc).

Free Support
In addition to our extensive support online you can get help when you need it from our free human technical support.

More Coming Up!
We are continuously improving redtienda and including many more features, some exclusively for REDTIENDA GOLD.

A couple of the exclusive designs that you get with REDTIENDA GOLD (and you can customize them)
What some REDTIENDA GOLD users had to say
We have increased our sales by more than 300% and we are continuing to get new customers every day.

Daniel Selberg, FanAm, Inc.
We are satisfied because it is simple, comprehensive and quick to buy on the redtienda platform.

Luís Felipe Cartagena, Galeria de Arte Shanell
It is truly incredible what Red Tienda can do for your business! No matter what your business is, put it online.

Andrés García Flores, Ferrymat
Our 100% Unconditional Money-Back Guarantee

You are protected by our 100% Unconditional Money-Back Guarantee for 30 days. Try redtienda and see how it goes. If you find that REDTIENDA GOLD hasn't exceed your expectations and you are not completely satisfied during the first month, you'll be refunded the full price. No forms to fill out, no questions asked. We are the ones taking the risk – not you.
This is the ONLY page where you can start directly with REDTIENDA GOLD and Save Money!
I love redtienda. It will facilitate how you create and develop your own business.

Eidric Varona, paspakustore
Our Web page is going really well. It is really very useful for us.

Jaime Pomares, TUBOMAX
Further I think that redtienda is the most brilliant thing that has happened to me!

Marcela Huertas, Accesorios MaHu
To get started risk-free with REDTIENDA GOLD now, simply fill in the information on this page and then click on the button below. You will then come to a secure payment page. The information you enter below is stored so it's possible to create your account. All fields are required (if not otherwise indicated). Please type accurately.
Important: Please click on the button just once.
On Submit, you will come to a secure payment page.
We respect your right to privacy and will not release
or disclose any information collected here.
Some GOLD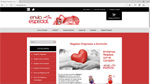 Envío Especial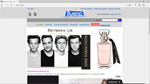 Bueno.com.bo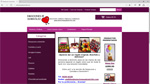 Emociones a Domicilio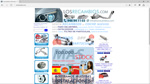 Los Recambios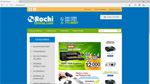 Rochi Online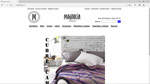 Magnolia Deco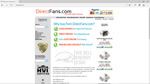 Direct Fans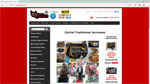 Hecho en Jerico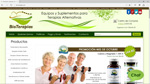 Bio-Terapias
"Thanks to Redtienda our clients can now find more easily what they look for and the shopping process is much more simple and quicker which has made the sales to increase."
Celita Lijerón, BoliviaPuertaPuerta.com
"I began using redtienda to set up my on line store about four years ago. At first it was just an additional link to another store....but now it is my only link, and we are a redtienda GOLD member."
Kerstin Dorsch, Hongomex. Hongos medicinales
"REDTIENDA ROCKS! Since signing up with Redtienda my business has grown from my tiny, in-house studio back in April of 2007 to being able to work and travel anywhere in the world."
Kory Varlen, Kosmic*K
"I chose Red Tienda because it gives me the ease of creating, I make my page how I want it (I did it all without knowing programming or design). Red Tienda is very easy to use!!!"
Maria Elena Fernandez, Regalos Dalila
"After analyzing various options we chose Redtienda, since it offers a simple platform for both the creation of the store as of the maintenance of the same."
Monica Ceballos, Envío Especial
"It's easy, fun and managed by a personal touch and the most important thing is that you feel as a family, is a warm and pleasant place, ideal for employ any business."
Eva Finol, Cosmoanime.net
*) You will be charged $37 for the first month and $97 $47 for the one-time setup fee (total of $84 USD). Your card will then be charged the monthly fee automatically every month. You can cancel the monthly payment at anytime. We pay all the transaction costs.
**) To get started for the first year, you pay for only 9 months (total of $333 USD). The $97 one-time setup fee is voided and you get 3 months for free. After one year, you pay the monthly fees every month, 6 months, or 12 months (with a discount).
Our customers are our heroes. We are looking forward to serve you.