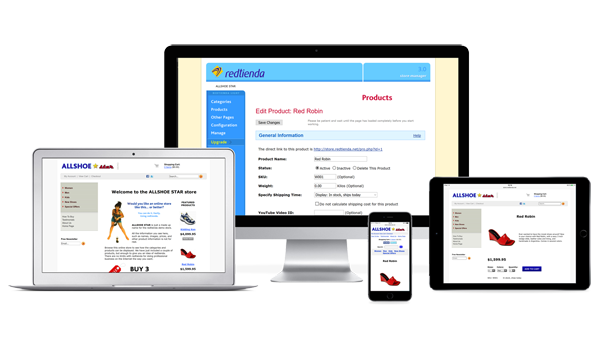 You have the products – we give you the store!
Discover how you can create an online store for your business and start selling your products on the Internet, using our cutting edge Swedish eCommerce software redtienda.

It's Professional
Your store will have your product catalog and cart.

Easy as 1-2-3
Everything in English, so quick and flexible. Demo

Totally Free
Or create an even better online shop with REDTIENDA GOLD.
Log In to Admin
Get More Customers & Increase Your Sales and Profits
Your customers are using the Internet every day. Don't miss out. An online store can serve them and also get new customers. By using redtienda, you will be up and running in no time. I's very effective. And it will give your company a lot of other advantages and benefits.
The world is mobile today. Your online store will look amazing no matter what type of device your customers are using to shop.
Why redtienda? Because You Want Results!

Carlos M. Salinas
EnEspanolPorFavor.com
The services of redtienda corp. are the most complete that we have seen. They are easy to use and give emphasis on our language.

Jose Francisco Diaz Jaime
Nails for you
In the month of May we managed to close more than 10thousand dollars of sales of our products thanks to the format of REDTIENDA.

Germán Castro
AvantysNet Corporation
Redtienda is without doubt the most professional ecommerce solution and manageable in all senses for the Hispanic market.
Start in Minutes
With the 10-Step Store Creator, you can quickly create the "basic setup" of your online store in just a few minutes. See how easy it is in this video (in Spanish).
After that you continue to create your store in the store manager. It is very simple following our guides.
And when your store is open, you use the same store manager to manage and always update your store.
How to Sell Your Products Successfully on the Internet
1. Get redtienda
Click here to get started in 5 minutes, 100% free. Or start with REDTIENDA GOLD directly.
2. Create your online store
Design your store, add your products, categories, make configurations, etc.
3. Promote your store actively
In Google, Facebook, do joint ventures and other appropriate marketing methods.
4. Manage your store every day
Use redtienda to manage orders, customers, do updates, promotions, etc.
5. Let your online store do the selling for you
With an excellent store, in-demand products, extensive marketing, great management, and a lot of hard work – your business will be successful online!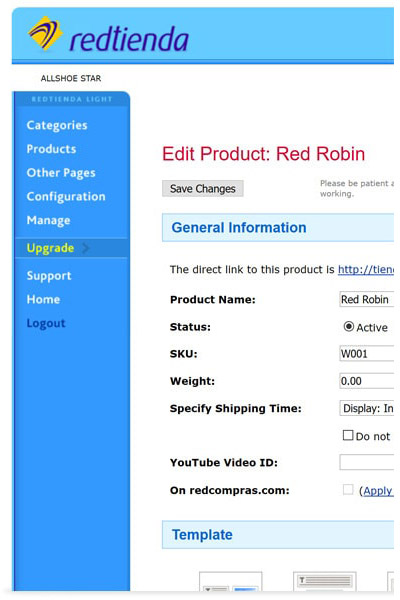 The Less Expensive and Most Qualitative Solution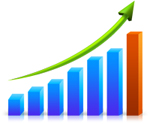 "The first day I opened ENTERED AN ORDER!!!! I created other stores in other services including of payment, with the same products, and prices. And redtienda sold more by far." – Emilio Gaspar, SeVendeHelicoptero
Integrated With Some of the Best Services Online

The redtienda stores can include their products on the #1 Hispanic shopping portal redcompras.com for free.

Sell more products by showing your own or other's YouTube videos on your product pages in your store.

Use REDTIENDA GOLD to accept credit cards in your online store through the integrated 2CheckOut.

Include your products in the leading Latin American price comparison platform Buscapé.

Connect your Facebook (and/or Twitter) account in your menu, and allow visitors to share your products.
Increase your orders and sales by letting your customers pay with PayPal (integrated with REDTIENDA GOLD).
Newsletter + eCommerce Course
Read by more then 63,000 persons
Subscribe to our free newsletter to receive tips and advice from many experts, PLUS get our #1 eCommerce Course "Cómo Comenzar A Vender Tus Productos En El Internet" by email during 5 days for FREE (all only in Spanish):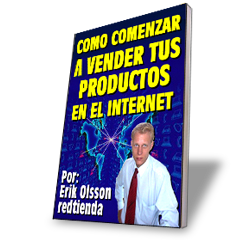 Your name and email are stored so we can send you the course and newsletter.
Associate Program
For bloggers, consultants, webmasters, etc.
Recommend redtienda to other businesses and earn well-paid commissions. Joining our associate program is free and there are no obligations. Learn more and apply here.

"Ecommerce in a solid, economic and reliable platform"

"The Best of the Internet...Your Own Online Store"

"...Comercio Digital launched an innovating product"

"In particular, offers an easy functioning..."

"The first steps of an online business"